SubtleDigs
Regular price
Sale price
$7.75
Unit price
per
Sale
Sold out
Need a way to keep your credit card picks safe after you've used them?
Or just want a really cool SubtleDigs sticker?
__________________________________________________________

After trying a few different solutions to keep stainless steel picks in place, some pretty innovative and high-tech, our engineers decided that the simplest solution is sometimes the best. 
This sticker is the exact size of our credit card set and has almost no thickness, so your credit card set will still fit in your wallet. Simply attach to the back of your pick set. Since it's reusable, you can pop your tools out of the card, utilize them as you need, and put them back into the card, as many times as you need.
Making your easy everyday carry (EDC) even easier. 
Features:
High-quality laminate vinyl fabric - so it can be used again and again

Special reusable adhesive - easy to peel up, won't leave residue behind

May be used on any hard surfaces

Sticker size: 3.37" x 2.125" (85.6 mm x 53.98 mm)

Sticker thickness: 0.005" (0.1 mm)
Designed to fit on Charlie V2 Credit Card Pick Set
Charlie-V2 Set thickness without sticker: 0.024" (0.6 mm)
Charlie-V2 Set thickness WITH sticker: 0.029" (0.74 mm) 
*Charlie-V2 Credit Card Pick Set NOT INCLUDED. Available here. 
Share
View full details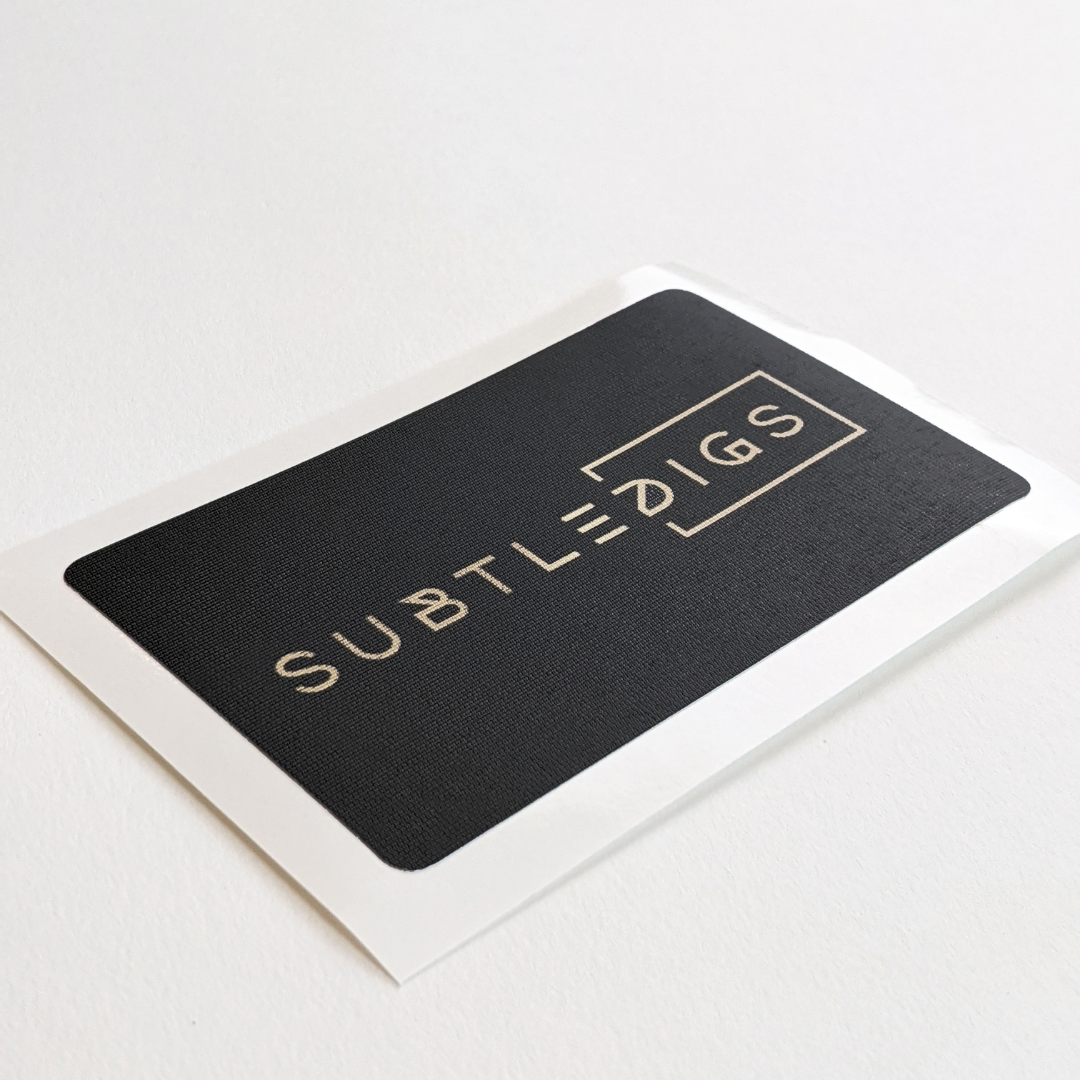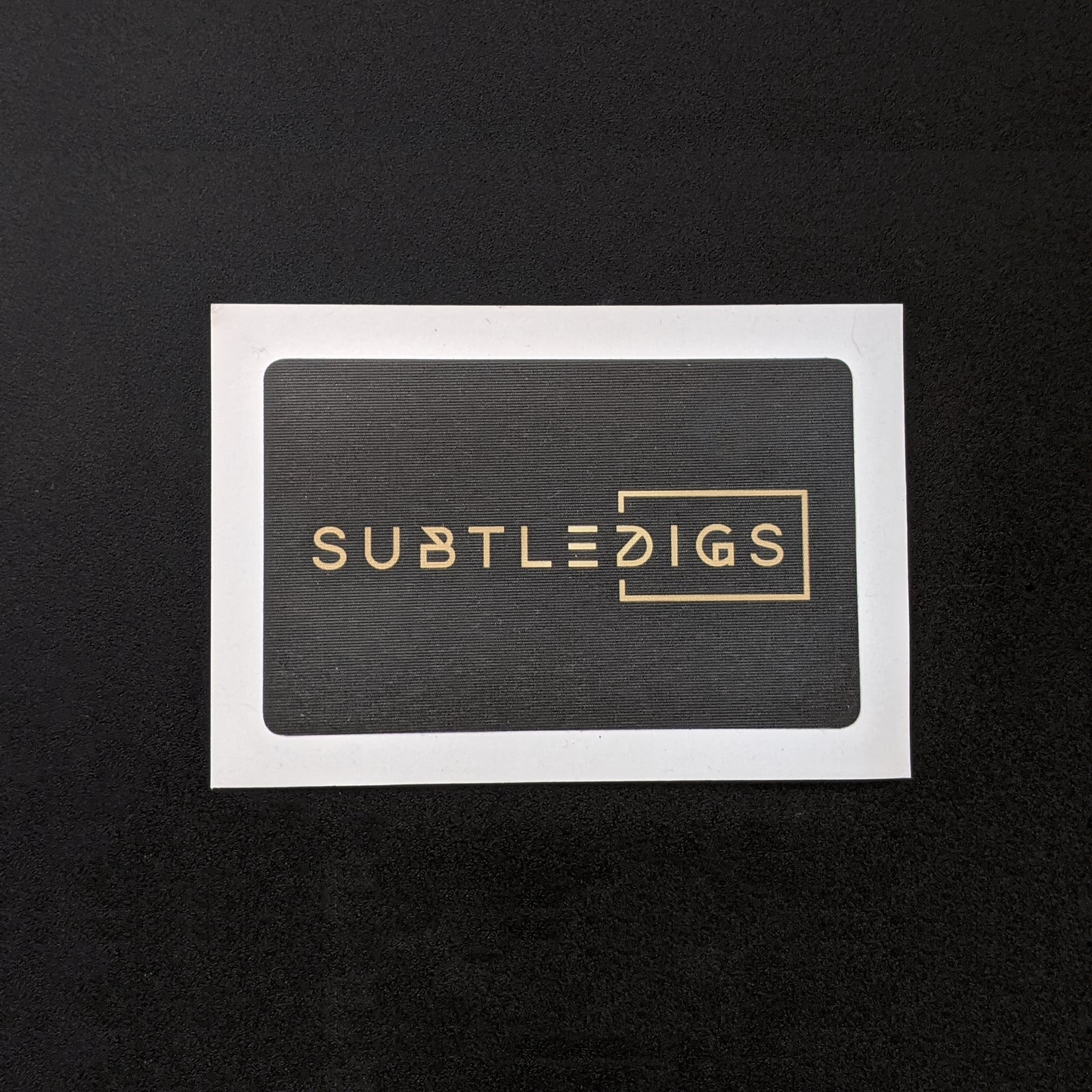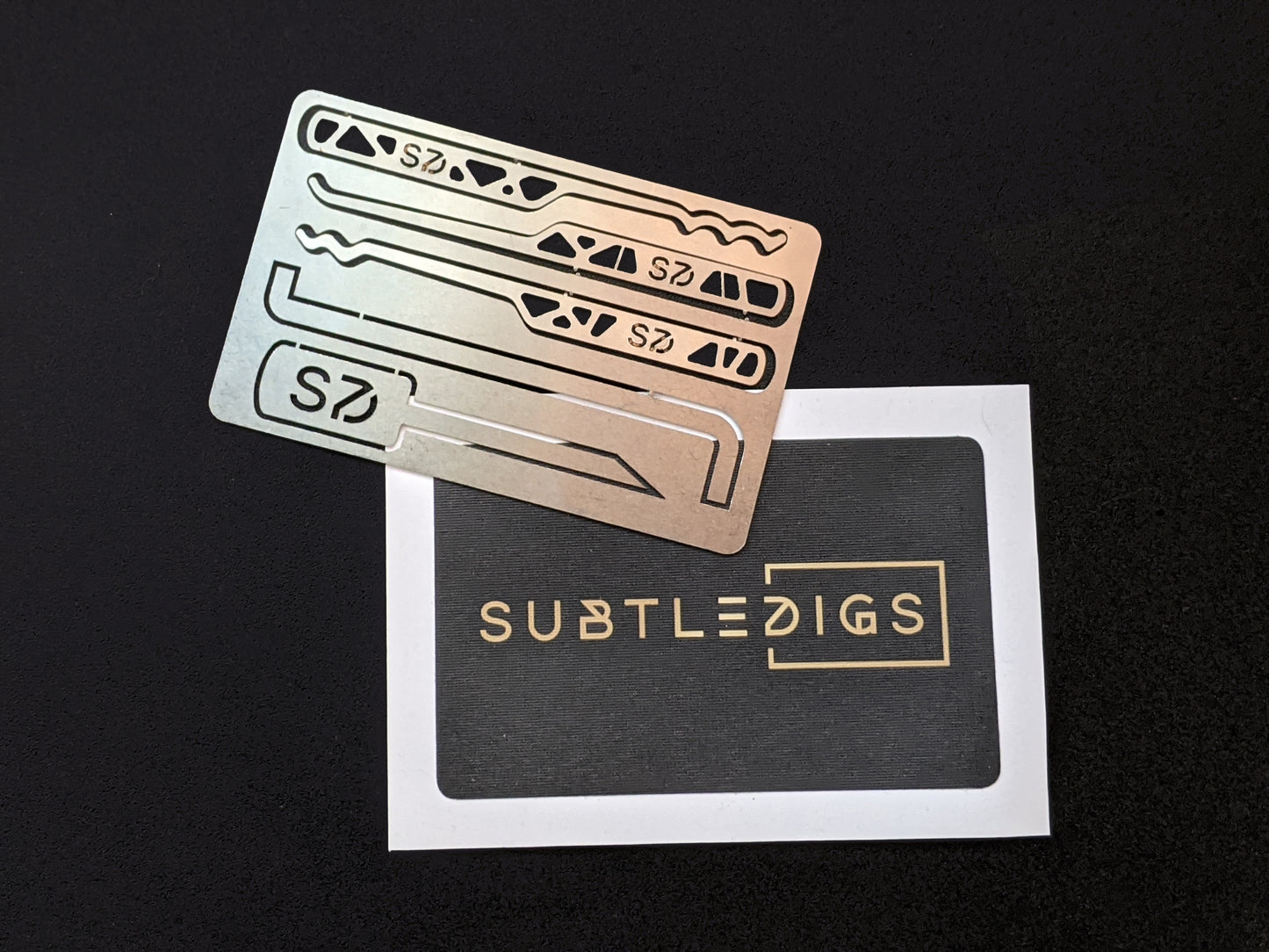 Excellent accessory
I had purchased a credit card lock pick set and carried it for a while, then got the itch to try out some of the tools. Once detached though they cannot be re-attached. I got this sticker hoping I could use it and return my credit card pick set to nearly original condition. It fits and works perfectly, the tools can be removed and quite securely returned to their original position on the card, ready to be used again. In my opinion it doubles the value of the credit card pick set.