SubtleDigs
Regular price
Sale price
$75.00
Unit price
per
Sale
Sold out
Beginner Lock Picking Tools for Urban Survivalists and Aspiring Spies
Our quality lock pick set and carrying case combo has everything you need to master the art of lockpicking. If you've ever been curious about how to pick a lock, this set of clear locks, picks, and pocket guide are all you need to learn. Makes a perfect gift for spy gear aficionados, puzzle solvers, and urban survivalists.
This set has been newly updated! 
Our Lock Pick Kit Includes:
Carbon steel lock picks with stainless steel handles (8)

Tension wrenches (5)

Three clear practice locks - Padlock, cylinder, and double-sided deadbolt

Keys for the locks in case you give up

Quality hardshell lockpick case for easy carrying

Small carrying pouch to hold your tools in style

Bonus pocket-sized lock pick guide
As Seen In:
Share
View full details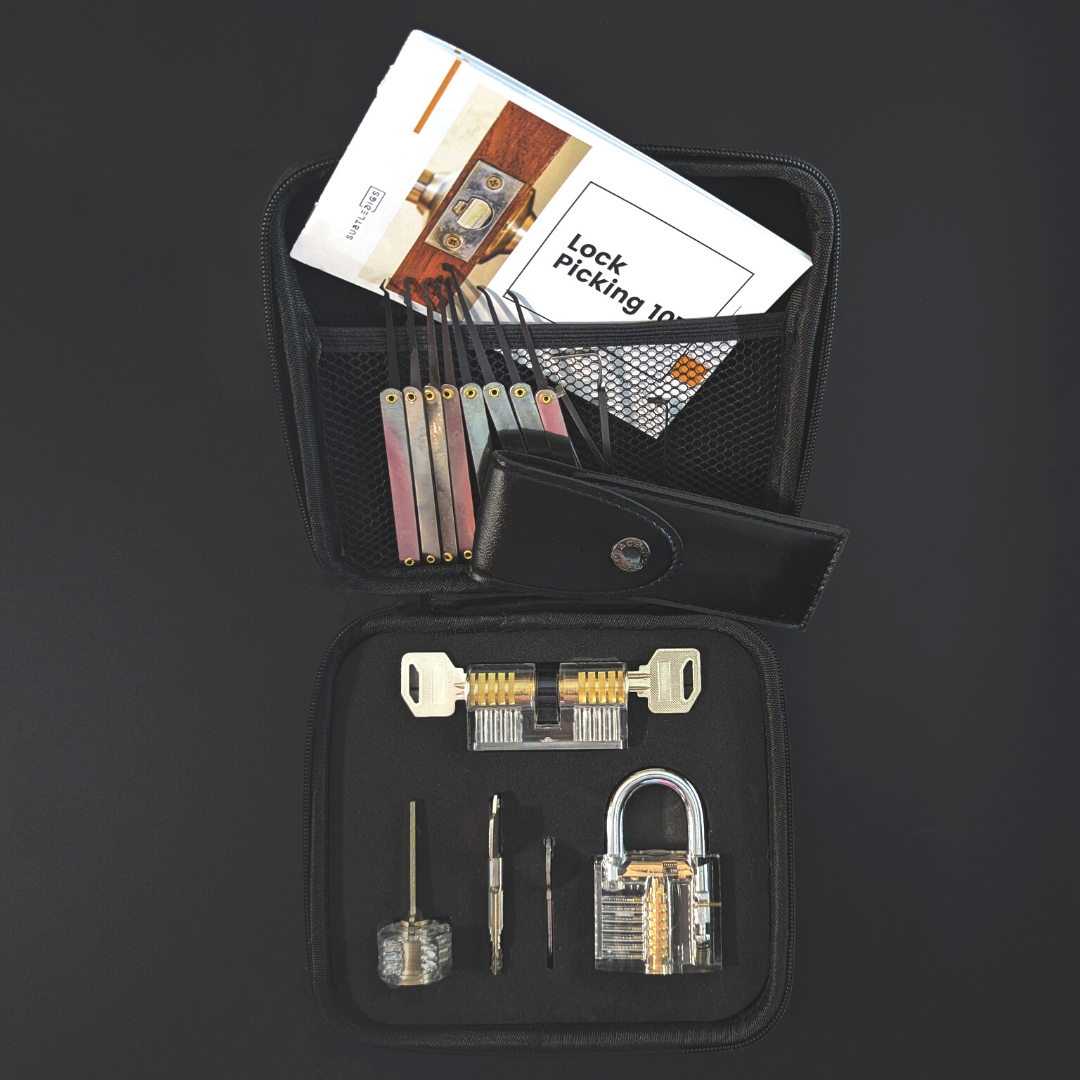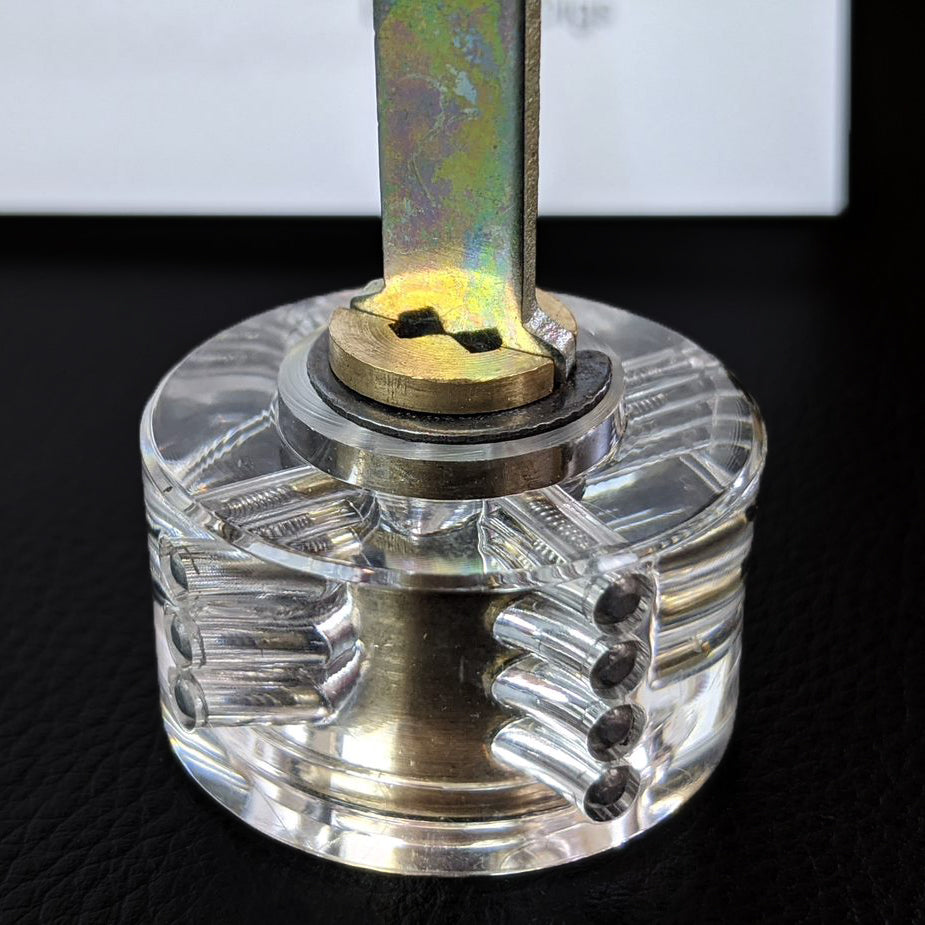 Great learning tool
There are three elements that make this set an excellent learning tool. First and foremost, the instruction booklet, which is well and simply written. Second, the transparent demo/practice locks. Third, the picking devices. What becomes clear when beginning the learning process is that lock picking is a skill that requires sensitivity to very small changes in tension and movement. I can't imagine a better set to begin building this skill. Besides being a learning tool, it is a fun challenge! Highly recommend
Skipped step in your manufacturing process
Since I have received this lock pick set, I have broken a rake and a pick tool. The edges of the pick tools are sharp and shave the internal brass material of the lock mechanisms though I wasn't applying much pressure. I know this, because shavings fall out after I'm done trying to pick a lock. It seemed that over time, even the easy to pick locks became harder to pick due to the wear caused by the pick tools. This experience almost turned me off to this hobby.
I think it would be better if the tooling details were tumbled in an abrasive medium prior to assembly. This would break the sharp edges of the details which appear to be laser cut. This would also potentially reduce stress risers in the tool details making them less likely to break.
With more forgiving tool details with less sharp edges, it would be easier to actually "feel" what's going on inside of the locks while picking.
Product not received yet
Too long waiting for the order
Great to have on the desk!
I received my kit yesterday, and was surprised how quickly I was able to pick up a new skill. I think I understood the basic idea of picking a padlock, but seeing through it made it much easier to learn. I keep it on my desk, and use it while on conference call's. Also, it looks nice as well.
Great kit
Please so far. Haven't had time to try all the locks but what I've done so far has been great and good information on how things work.